Located in the foothills of the Sierra Nevada Mountains, Skyline Family Dentistry provides comprehensive dental care to Inyo County patients of all ages. Our dental care team is committed to providing our patients with a comfortable, welcoming environment where they are encouraged to take an active role in their oral health care. Taking a bioesthetic approach to your oral health, we provide comprehensive dental care that your unique dental health care needs.
Our Skyline Family Dentistry team are some of the most qualified and caring dental professionals in the region. The dental care team is passionate, skilled, and focused on helping our patients enjoy their best smiles. Our mission is to improve your oral health and enhance your natural smile.
Our Bishop, CA dentist office has incorporated some of the latest in dental technology. We provide state of the art diagnostic testing, digital imaging for treatment planning and perform dental procedures with the highest standard of precision and predictability. We also offer same day dental restorations with CEREC, full-service dental implant treatment plans, and use 3D Imaging and scanning.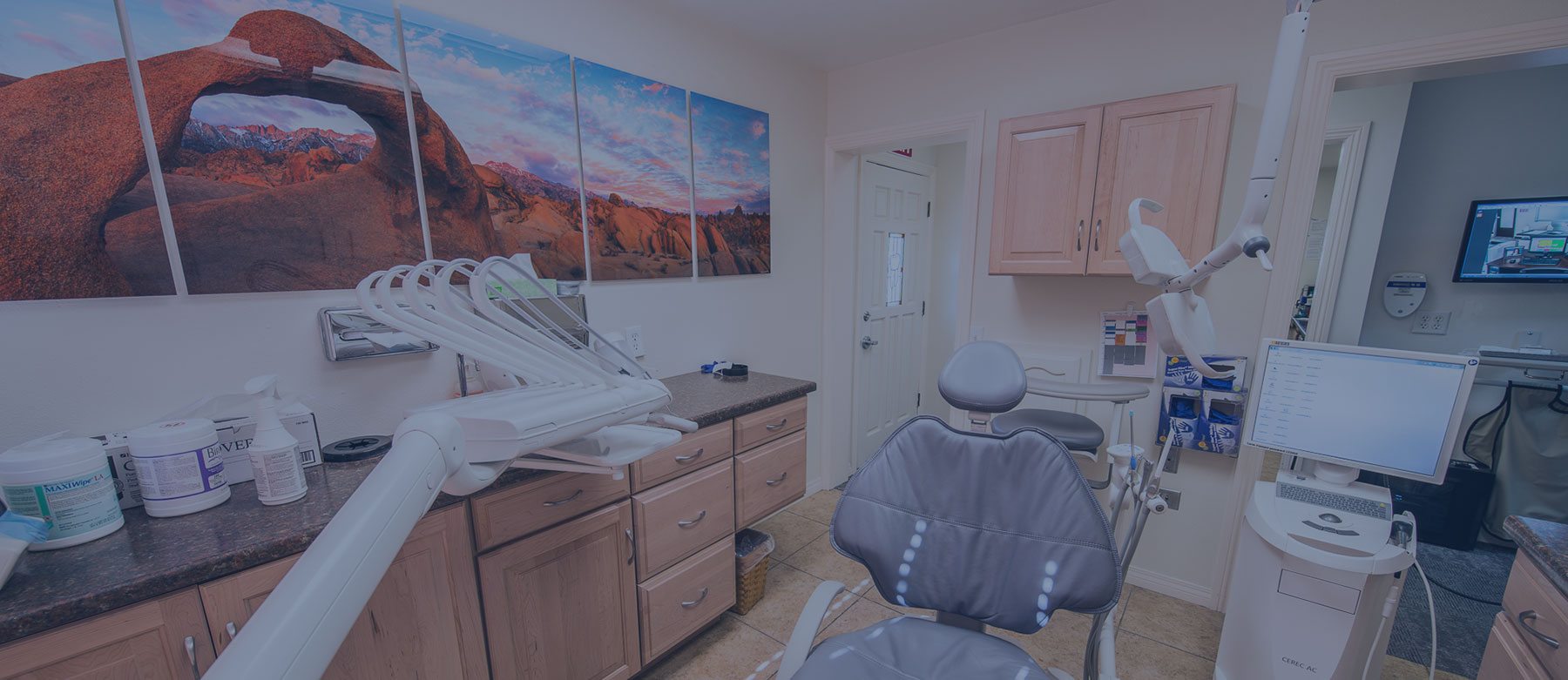 ---
Bioesthetic dentistry is a unique approach to your dental care, focusing on the functional aspects of your smile in order to provide treatment that will improve all aspects of your oral health. Bioesthetic dentistry examines the entire chewing system for the most comprehensive analysis of your bite, taking into account adjacent biological structures of the ears, throat and neck. Dr. Overholtzer analyzes the alignment of the teeth, shape, and function of the jaw and health of the jaw joints to provide a treatment plan that will provide stable and lasting results.
As a team, we are committed to providing every patient with personalized attention and comprehensive dental care. We offer advanced dental services for complex dental concerns and promote patient education and preventive dentistry for the preservation of your natural smile.
Learn more about Bioesthetic Dentistry.
---
Visit Skyline Family Dentistry
Our team works to build positive patient-dentist relationships with our clients. Our goal is to help you feel comfortable and even enjoy visiting our Bishop, CA dentist office. We cater to patients with dental anxiety and help those with fear of the dentist build a trust with our dental care team.
If you live or work in Bishop, Mammoth, Round Valley, Big Pine or surrounding communities, contact Skyline Family Dentistry to request your personalized dental consultation. We welcome new patients of all ages to experience high-quality dentistry in Inyo County. Request your appointment using our online form.
Follow us to see more Smile Transformations
Schedule Your Dream SMILE
Office Hours
Monday: 8am – 5pm
Tuesday: 8am – 5pm
Wednesday: 8am – 5pm
Thursday: 8 am – 5pm
Friday: Closed
Saturday: Closed
Sunday: Closed