DO YOU WISH YOUR SMILE WAS SHITER AND BRIGHTER?
Tooth discoloration is a common sign of an aging smile. Discoloration of teeth can be caused by several different factors. Diet, genetics and lifestyle habits can all cause different types of tooth discoloration. Patients can benefit from professional teeth whitening kits or cosmetic restorations to increase their confidence in their smile.
Skyline Family Dentistry provides through exams to determine which cosmetic treatments are appropriate to address your oral health concerns. We offer a range of cosmetic treatments that will improve the color and overall aesthetic of your smile. Dr. Overholtzer addresses underlying dental concerns that may be the cause of cosmetic blemishes in order to provide comprehensive treatment options.
WHY ARE MY TEETH DISCOLORED?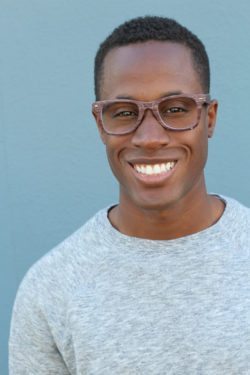 Smoking- the use of any tobacco product can stain your teeth, especially smoking. Tobacco can cause your teeth to appear yellow or brown aging your smile. Teeth whitening treatments can help make your smile look healthier and more youthful.
Diet- foods high in acid or dark in color can stain the surface of the teeth. Highly acidic beverages or foods can wear away at enamel causing deeper stains. Avoiding coffee, tea, or red wine can help keep your teeth looking whiter.
Injury- a trauma or injury to the tooth can leave a dark black or brown spot. This type of stain is usually resistant to whitening gels and can be treated using dental bonding or dental veneers.
Medications- certain antibiotics can cause permanent spots of discoloration on your teeth. Brown or splotchy discoloration can distract from the appearance of your smile. Dental bonding or dental veneers can be used to improve the appearance of your smile.
REQUEST A COSMETIC CONSULTATION
Having a beautiful smile can improve your self-confidence and help you feel happier. Discolored teeth can often be easily and quickly treated. Dr. Overholtzer offers cosmetic teeth whitening options to improve the appearance of your smile. Contact our Bishop dentist office at requesting a consultation using our online form.
Follow us to see more Smile Transformations
Schedule Your Dream SMILE
Office Hours
Monday: 8am – 5pm
Tuesday: 8am – 5pm
Wednesday: 8am – 5pm
Thursday: 8 am – 5pm
Friday: Closed
Saturday: Closed
Sunday: Closed