As you prepare for your first visit to Skyline Dentistry we would like to welcome you to our dental care family. At Skyline Family Dentistry in Bishop, CA, we work as a team to build positive, patient-dentist relationships based on mutual trust and open communication. We provide detailed consultations on a one-to-one basis. We listen and take the time to get to know you and understand your unique dental health concerns. Our dental care team can help you restore your bite, maintain your oral health, and improve the aesthetic of your smile.
Dr. Gabriel Overholtzer is a practitioner of bioesthetic dentistry. Dr. Overholtzer analyzes all aspects of the chewing system to provide the most thorough care possible. We take into consideration the alignment of the teeth, function, and health of the jaw, teeth and gums to build a comprehensive overview of your oral health. Through this thorough analysis, we can build a personalized treatment plan to restore dental health and achieve the smile of your dreams.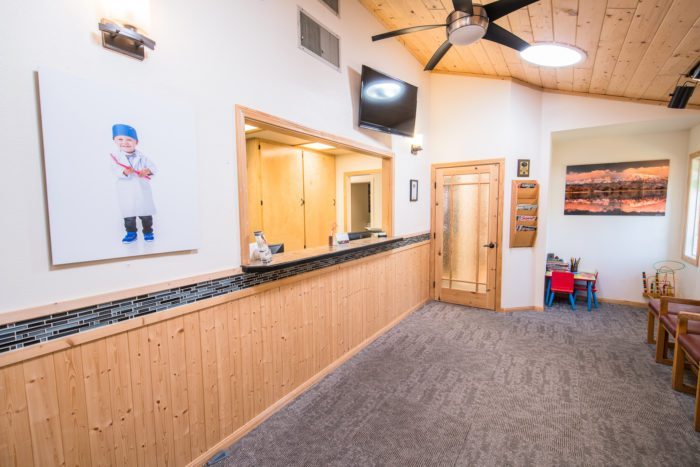 WHAT TO EXPECT: YOUR INITIAL DENTAL EXAM
On your first visit to Skyline Family Dentistry, you can expect to enjoy a full hour of time getting to know Dr. Overholtzer. You will discuss your dental health, your cosmetic goals, and what you would like to achieve.
YOUR FIRST DENTAL EXAM WILL INCLUDE: 
A thorough analysis of your bite
Visual screening for oral disease
Diagnostic digital x-rays
Personal Consultation & Treatment Plan
Schedule a Dental Cleaning
Prior to your first visit please download, print, and fill out your new patient forms. Filling out your patient forms prior to your first visit can help your first visit be as efficient as possible. In addition to your patient forms, please bring with you:
Acceptable form of ID (such as a driver's license)
Dental insurance card if applicable
Recent dental health records, if available
Follow us to see more Smile Transformations
Schedule Your Dream SMILE
Office Hours
Monday: 8am – 5pm
Tuesday: 8am – 5pm
Wednesday: 8am – 5pm
Thursday: 8 am – 5pm
Friday: Closed
Saturday: Closed
Sunday: Closed