The mouth is a gateway to your body. Maintaining the health of your teeth and gums contributes to your overall wellness.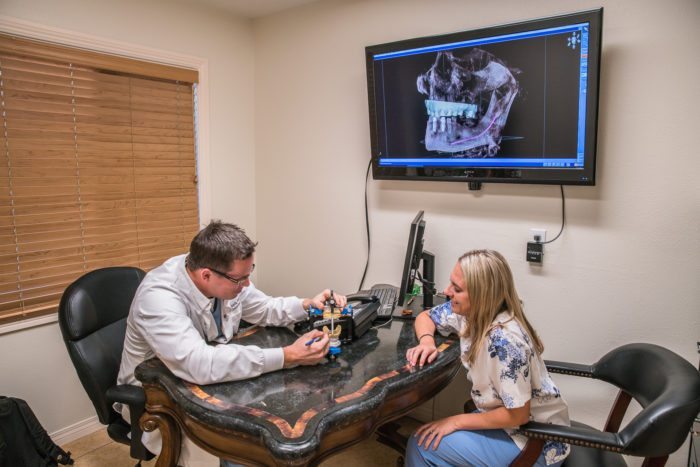 One small dental concern can escalate quickly, triggering secondary conditions that eventually lead to a break down of the function and aesthetic of your natural smile. Dental concerns should be addressed as soon as they develop. Ignoring minor cosmetic issues can lead to more complex functional dental concerns. Routine dental exams allow for early intervention of developing concerns preventing the deterioration of your oral health.
Skyline Family Dentistry provides compassionate, high-quality dental services in response to complex and common dental concerns. Led by Dr. Gabriel Overholtzer, our dental care team designs treatment plans on a personal basis on a unique BioEsthetic platform. Utilizing modern dental technology, Dr. Overholtzer analyzes the aesthetic, form and function of the teeth, gums, and jaw joint to provide the most holistic overview of your total oral health.
---
DIAGNOSING COMPLEX DENTAL CONCERNS
Treating dental concerns requires analysis of all facets of the bite and smile. This includes analyzing the function and alignment of the bite in order to provide thorough and effective treatment. Dr. Overholtzer invites patients with complex dental concern to visit our Bishop, CA dentist office to experience the difference of BioEsthetic dentistry.
Dr. Overholtzer helps patients with advanced dental concerns, who may avoid the dentist out of fear or frustration of previous dental care, find innovative solutions for restoring their smiles. Skyline Family Dentistry combine high-quality dentistry, compassionate care and sedation dentistry options to help patients overcome dental anxiety. Our dental care team promotes patient education and open communication giving our patients a voice in their oral health care.
Dr. Overholtzer takes a functional approach to addressing a wide range of dental concerns.
Maintaining your oral health can protect against an increased risk of health complications. Patients with poor oral health commonly experience higher rates of tooth loss, jaw bone loss, periodontal disease, cardiovascular disease, and diseases associated with inflammation. A healthy diet, preventative dentistry and good at home oral hygiene all help protect and improve your overall oral health.
---
REQUEST AN ORAL WELLNESS CONSULTATION
At Skyline Family Dentistry, we take the time to develop relationships with our patients on a personal basis. Our oral wellness consultations are thorough, personalized, and allow our patients ample time to express their concerns, and explain their oral health goals. Dr. Overholtzer offers tailored solutions to complex dental concerns helping his patients enjoy their optimal oral health. Dr. Overholtzer welcomes new patients from Bishop, Mammoth, Round Valley, Big Pine and surrounding communities. To schedule your oral wellness consultation contact our Bishop, CA dentist office by filling out our online form. 
Follow us to see more Smile Transformations
Schedule Your Dream SMILE
Office Hours
Monday: 8am – 5pm
Tuesday: 8am – 5pm
Wednesday: 8am – 5pm
Thursday: 8 am – 5pm
Friday: Closed
Saturday: Closed
Sunday: Closed